A New Propulsion System from Accion Systems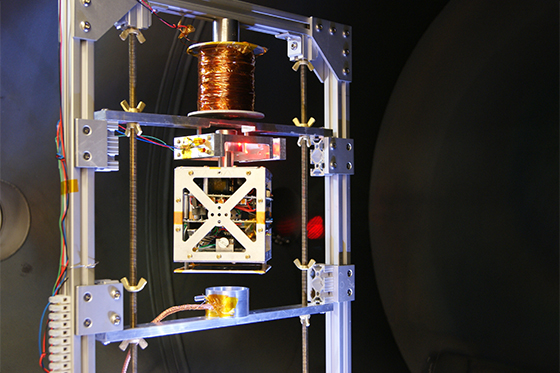 A new space startup founded in 2013 in Boston called Accion (pronounced "ax-see-yon") Systems has patented an ion beam technology to propel small satellites. As government-funded large launches give away to commercial small satellite launchers such as
Firefly Space Systems
, there's a growing need to ensure small satellites have efficient propulsion system requiring little fuel to produce enough thrust. Without propulsion, a satellite has a very limited lifetime -- possibly as shortly as a few weeks. As in conventional ion engines, Accion's propulsion system produces thrust using electric fields to accelerate ions. However, the difference lies in how the ions are produced. Accion uses ionic liquid propellant which is a non-toxic liquid salt stored in passive plastic tanks. Ions leave thruster chips through small holes in grids over each chip and propel spacecraft in the opposite direction. This removes big ionization chambers, pressurized tanks, bulky valves, and external cathodes for neutralization. There are several major advantages with the low-cost hands-off manufacturing process being most touted as significant:
It's modular and can be used in satellites ranging between 2 to 200 kg.
It's flexible since thruster chips can be placed anywhere on a satellite, in any number.
It's more efficient since it has higher thrust-to-mass and higher thrust-to-volume.
It's much less costly since low-cost automated batch manufacturing is used. In one run, they can make 44 thruster chips.
Accion's major competitor in the realm of small satellite propulsion systems is Busek which has a lead of nearly 30 years more experience. However, Accion has said its design ensures a longer operational lifetime than Busek's equivalent.